Water backpack Quotation
Dongguan bùxíngzhě Luggage is a Chinese source factory integrating production, customization and development. We will use our accumulated experience and strength for more than ten years to provide customers with high-quality luggage products.
The design of the water bag is mainly to transport water and make drinking water convenient and efficient. In fact, as with most hydration bags, you don't have to stop or even slow down and take a sip of water; you just need to grab the beverage tube connected to the included water reservoir (sometimes called the bladder). Make sure that the water bag you choose can carry enough water and equipment to meet your needs.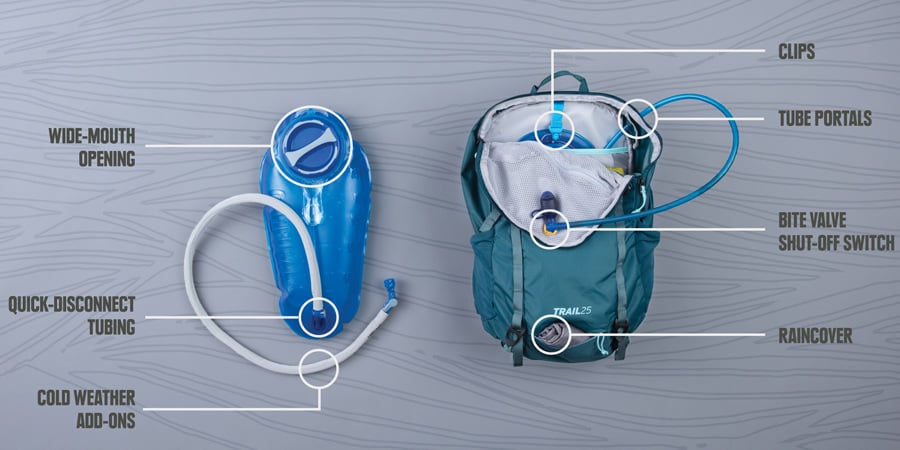 Trekking water bags: These backpacks are much like standard backpacks for trekking. They usually have enough cargo space to store food, extra clothing, and drinking water. Cycling hydration bags usually have low-profile belts, also called hydrating vests, which will not interfere with your riding. The moisturizing pocket is hung on your waist, which includes a water bottle.
I have listed some quotations for your reference, you can click here to see more.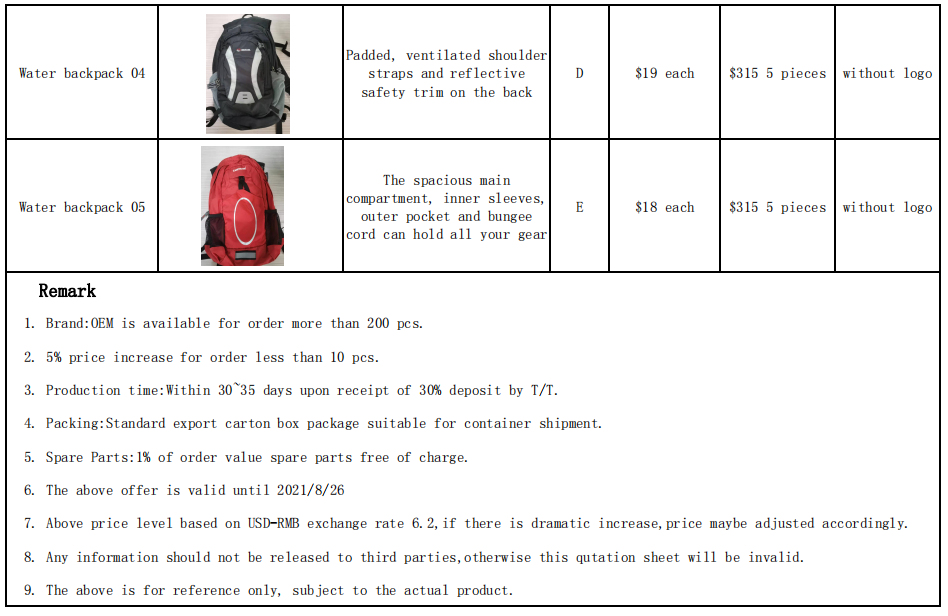 The reasons why I recommend these products of

Water backpack

:
How do we test?
Is it leakproof? Is it easy to clean? Is it comfortable? Is it spacious enough?
The tear-resistant nylon is durable, the padded shoulder straps and hinged backing are comfortable to carry, with enough storage space and different water capacities to choose from. Mesh and foam backing keep your back dry. Easy to clean and air dry.