Roof bag quotation
Dongguan bùxíngzhě Luggage is a Chinese source factory integrating production, customization and development. We will use our accumulated experience and strength for more than ten years to provide customers with high-quality luggage products.
A friend sent me a private message, saying that there are so many products on your website, why is there no quotation?
One is because our website has not been built for a long time and is still under renovation. Secondly, there are many factors that affect prices, so I won't repeat them here. Third, as a source factory, we have many OEM products, which are related to the interests and property rights of others.
In order to meet the quotations that friends need. I made a quotation for three partial products: car roof bag, travel drinking water bag, outdoor dining cooling bag, for reference only. You can click here to view the other 2 offers.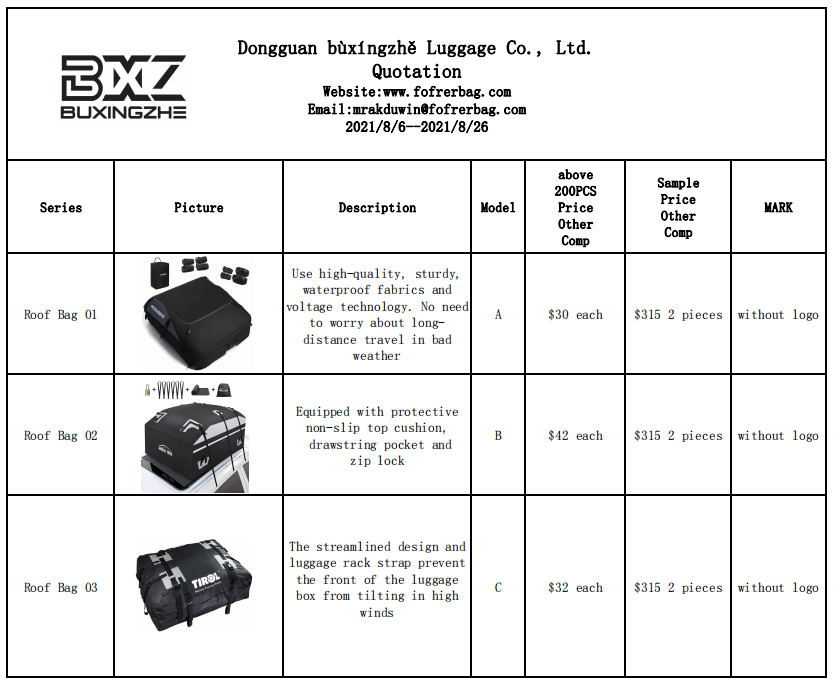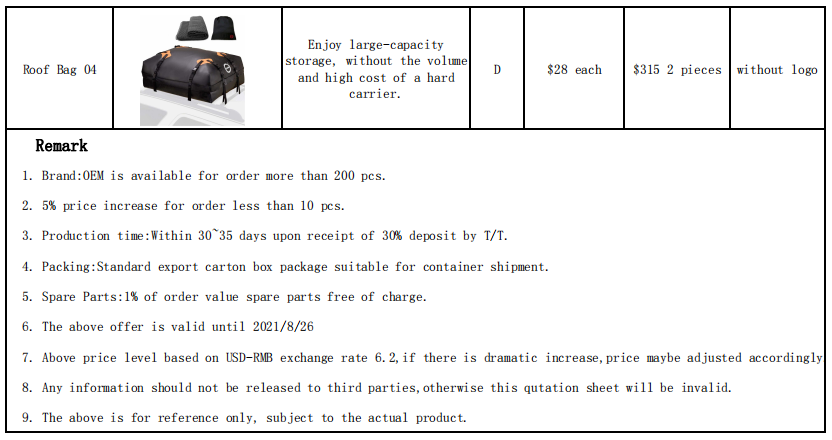 The reasons why I recommend these Roof bag products:
You can save costs by purchasing products sold directly from the factory. There are 11 cubic feet and 15 cubic feet to choose from, enjoy large-capacity storage, without the volume and high cost of a hard carrier, and easy to install, disassemble and store. Whether there is a roof rack or not, it can be easily installed in your car. The double-layer vinyl coated polyester fabric is completely waterproof, will not tear or tear, and is UV resistant. There are no exposed pins, so you can feel at ease even in the longest travel and the worst weather.