I love tote bags, how about you?
As the saying goes, it cures all diseases. I believe that many girls are obsessed with some well-known big names. Similarly, just like I am irresistible to tote bags. It may not only be me. There are more and more students and friends, and business people also regard tote bags as their first choice to carry when going out. Because the tote bag can not only hold daily necessities, books, even laptops.
Speaking of the origin of the tote bag, it is actually transliterated from the English "Tote", meaning "carrying" and so on. The word Tote is taken from the African word "Tuta", which means "To Carry" (to carry). So we can simply understand the tote bag as: large handbag or shopping bag. Even more amazing is that Tote bag was first used to hold ice cubes! In the 1960s, the original ancestor of Tote bag, Boat and Tote bag, was used to carry luggage for people
who loved going out to sea and mountain climbing. Its predecessor was the Ice bag launched in the 1940s. As the name suggests, it was used at the time. It's filled with ice cubes.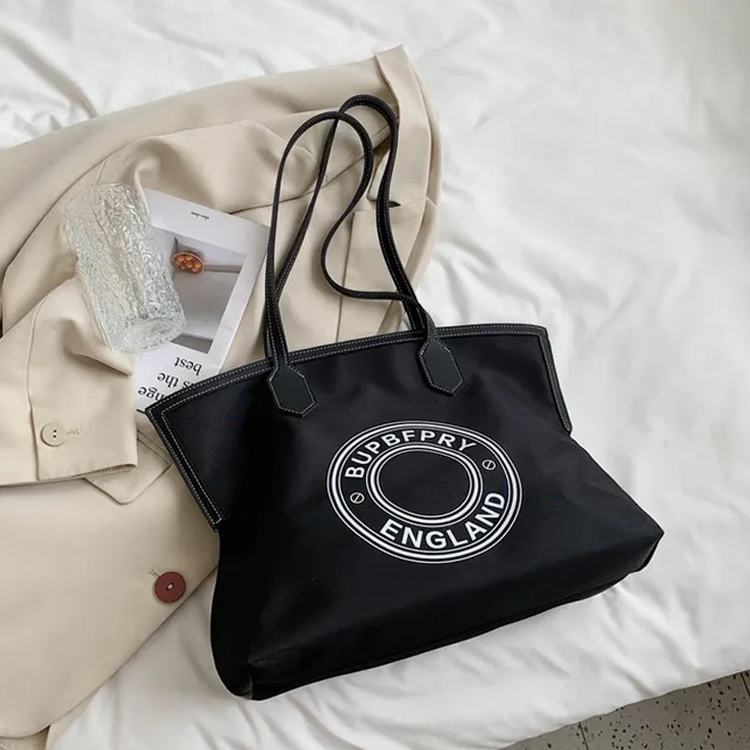 The large capacity of the tote bag is definitely its master's "nirvana" over other forms of bags. Secondly, the simple shape not only makes the classic tote bag, but also one of the important factors for the versatile tote bag. In addition, because of the practicality of the tote bag, it can really accompany you through all stages of life.
When I was a student, I went to and from the library, entered the workplace and carried a laptop to and from get off work, used as a duffel bag on short business trips, and even used as a "mummy bag" when I needed to take my children out... So the functionality of tote bags is really invincible .
Regarding the distinction between genders, the tote bag is a clear and neutral position, which is both trendy, fashionable and cool, just like the hand bag and the crossbody bag have long been used for men and women.
Now with the diversification of people's preferences, tote bags are also available in a variety of styles, whether it is a tote bag with a short handle that can only be carried, or a tote bag with a longer handle that can be carried on one shoulder.
Anyway, I love tote bags, how about you?