DongGuan buxingzhe's ice pack
Our buxingzhe has more than 16 years of luggage production experience. We have produced and processed various types and styles of bags since opening.
The bags that we have produced include: Daily bags (Casual bag, fashion bags, waist bags, beach bags, cosmetic bags, etc.), business and professional bags (lady's bags, men's bags), sports and travel bags, and special bags (Student bags, computer bags, camera bags, mobile phone bags, key bags), tool bags (ice packs, gun bags, mobile phone bags, etc.).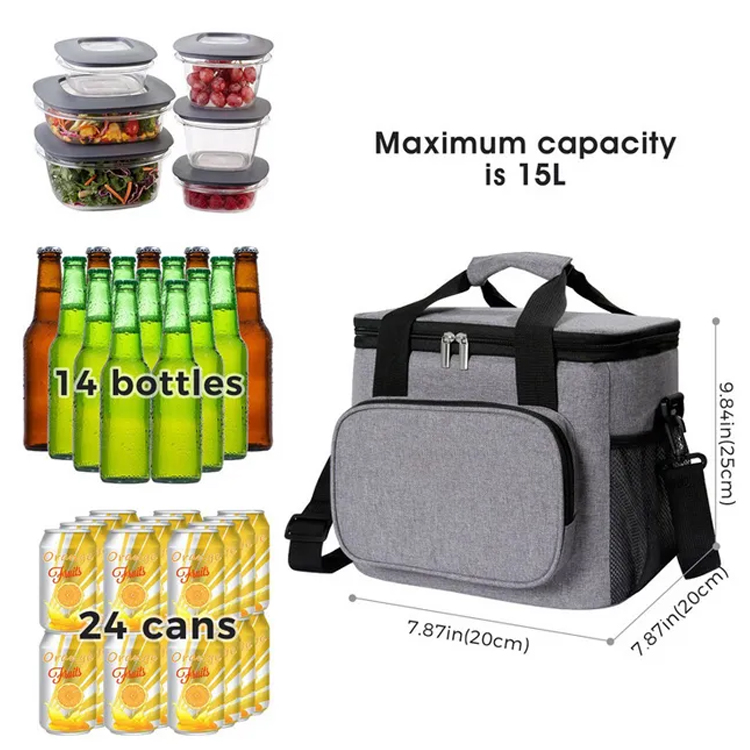 Today we will focus on introducing a tool bag that we have produced- ice packs. With the improvement of people's living standards, there are more and more opportunities for people to go out and have picnics. In the hot summer, cold drinks are an indispensable item for people to go out for fun and parties. In order to maintain the taste and low temperature of cold drinks, and demand packaging The product is easy to carry and easy to carry, and ice packs are born.
In recent years, we have also continuously optimized the structure and style of our ice packs to meet the needs of customers at different levels. The inner liner of the ice pack is made of Oxford cloth and snowflake aluminum foil. It is waterproof and heat-preserving, and the cold-keeping time can be as long as 12 hours. Generally, the size of the ice pack can meet the needs of about 10-15 people to carry cold drinks when going out.
Customers who need ice packs, don't miss the ice packs produced by Zhihao.
The ice pack has been integrated into your life, if not, you can try it!