There are a dazzling array of items to carry with your baby. At this time, a mother's bag that can hold various small things such as baby bottles, diapers, saliva towels, and wet tissues is even more indispensable. The mother bags sold on the market come in many types, such as tote bags, shoulder bags, and backpacks. Their storage functions and main features have their own strengths, making people confused and wondering how to choose.
In addition to telling everyone how to choose a mother bag efficiently, this article will also open the box to test a variety of popular bags sold in Japan, including OUTDOORMASTER, Litta Glitta, THEATHEA and other brands. 10 outstanding products are recommended to everyone in the way of rankings, so that hard-working mothers can bring bright and practical mother bags and enjoy the happy time of going out with their babies.

"Mom bag" for new parents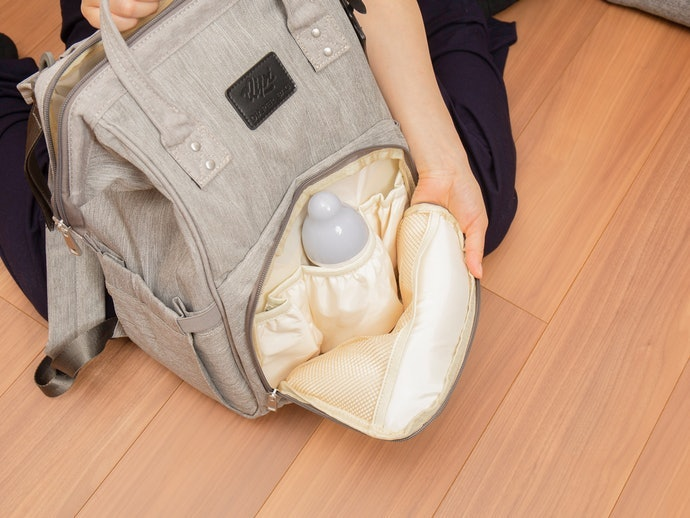 The "mother bag" used to take small children out is a practical bag that can store a large number of items. Although the large bags also have the same function, this time I will focus on introducing the bags specially designed for "parenting". The biggest difference between the mother bag and the general bag is that it has a pocket that can store diapers and baby bottles, and can directly take out the bottom items, etc., which can reduce the pressure of taking care of children outside. Although it is not a must, for novice parents, having a mom bag can bring a lot of help to the parenting life.
How to buy a mother bag
When choosing a mother bag, functionality and portability are the top priority. However, the more things you have, the easier it is to burden your shoulders and other body parts. Therefore, this time, I will explain to you what are the precautions when purchasing a mother bag, please refer to it more.
Choose the suitable bag type according to your life habits
Like most bags, mother bags can be divided into "tote bags", "shoulder bags" and "backpacks" according to their appearance. According to the following introduction, please choose the most ideal type of mother bag according to your life habits and needs.
Tote bag: has a large capacity, suitable for the "baby period" with the most carry-on luggage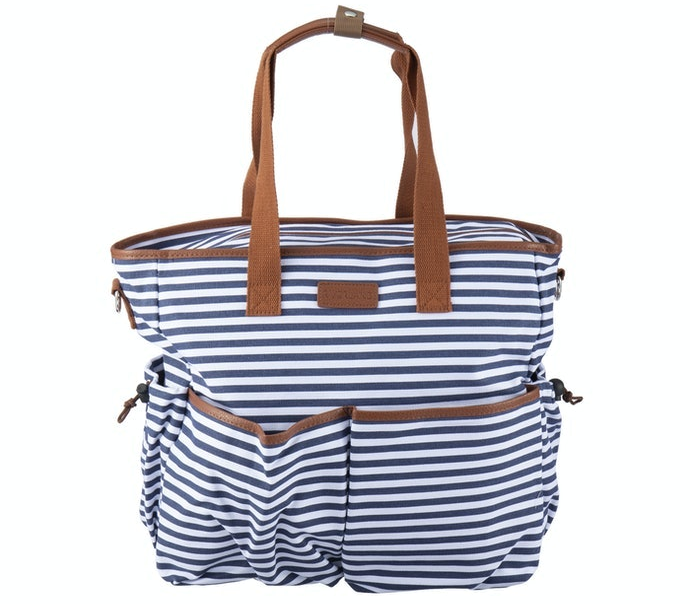 The tote bag is characterized by its large capacity, which is very suitable for infants who need to carry a lot of diapers, milk powder, replacement clothes and other items. There are also many two-day-one-night bags with powerful storage functions on the market, which are all suitable for reference. Depending on the grip material, some can easily take things without removing the bag from the shoulder, and vice versa, it may often slip from the shoulder. When you go to a physical store to buy, it is best to look at it on your back, and choose a style that does not easily slip off your shoulders.
In addition, the fashionable appearance of the tote bag is also a major reason that attracts many people to buy it. Because the appearance cannot be seen as a mother bag, it is convenient to match the clothes or go out. It can be said to be a charming bag with both appearance and practicality. paragraph.
Shoulder bag: suitable for occasions where you often have to free your hands to hold your child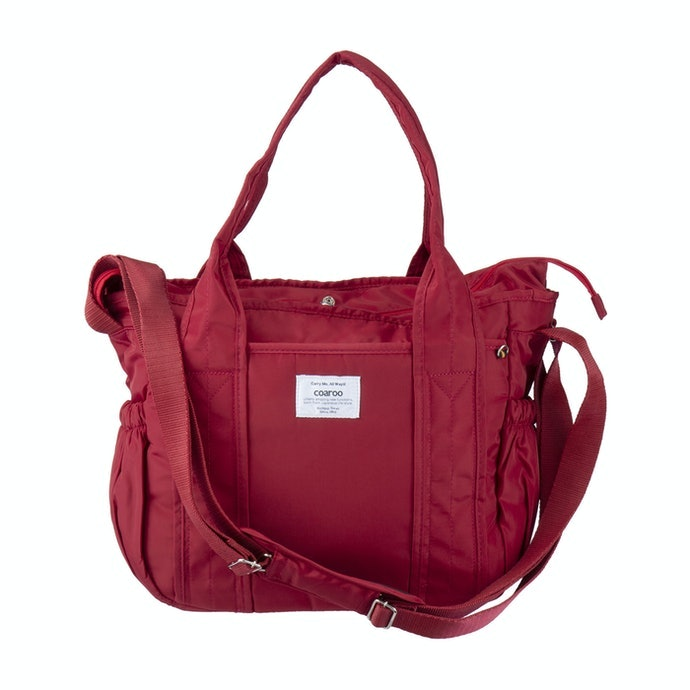 The advantage of a shoulder bag is that it can free up hands and facilitate access to the contents inside. As far as mother bags are concerned, there are few styles that only have shoulder-back functions. When going out with a toddler who has just learned to walk and needs to walk for a little while, using this type of bag can quickly pick up the child and it becomes its charm. The disadvantage is that all the weight rests on the shoulders. If you can choose a style with a wider shoulder strap or a cushion design, you can relatively reduce a lot of burden.
Backpack: more flexible, convenient to walk with the child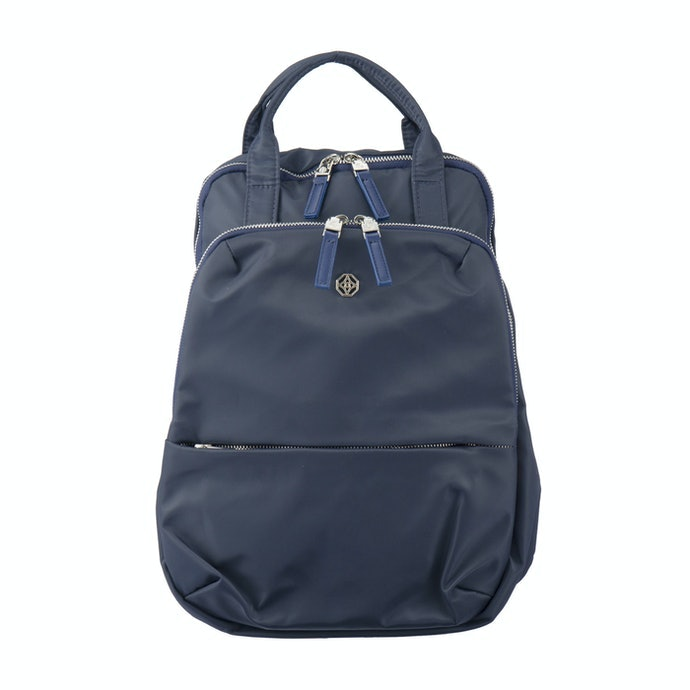 If you often have to take children on public transportation or shopping, choose a backpack that can free your hands and rely on the shoulders to maintain the stability of the bag. The advantage is that even if you are carrying a bag, you can hold your child's hand to go shopping and walk together. If you are in a hurry, you have to speed up your pace or lower yourself to pick up items.
However, it is relatively time-consuming to remove the entire bag from the shoulders to retrieve the items. However, compared to tote bags or shoulder bags, this type of bag has a longer shape, so if you choose a style with a zipper design on the side, you can easily get the bottom items.
Pay attention to unique additional functions
In order to make the mother bag more convenient to use, many manufacturers will design additional functions that are rarely seen in general bags. The following are detailed lists of several common functions, which may be included for reference when purchasing.
Diaper pad: a good helper to replace diapers when going out, integrated with the bag so you don't have to worry about losing it
The diaper pad, which is rarely used at home, is particularly important when taking your baby out. If the mother's bag comes with a diaper pad, there is no additional cost to purchase it. And if the bag is designed to be integrated with the diaper pad, you only need to open the zipper to flatten it when using it. It can be said that it does not take up extra space and is not afraid of losing it.
Water-repellent processing: help respond to various emergencies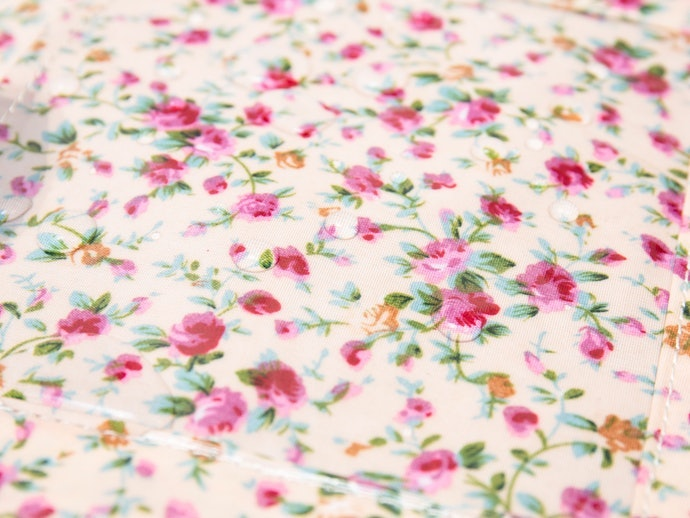 The surface of the fabric has a mother bag that has undergone "water-repellent processing" and "water-repellent coating processing". It can be wiped quickly if the baby is overturned by water or juice. It has become the most reassuring safety design for parents. There are always emergencies when taking your baby out. If you can choose a style with the above additional functions beforehand, you can really reduce a lot of pressure. It is worth noting that some bags are only processed on the surface, so please be careful not to spill liquid on the inner fabric.
Dust-proof processing: when placed on the ground or floor, it can prevent dust and dirt from adhering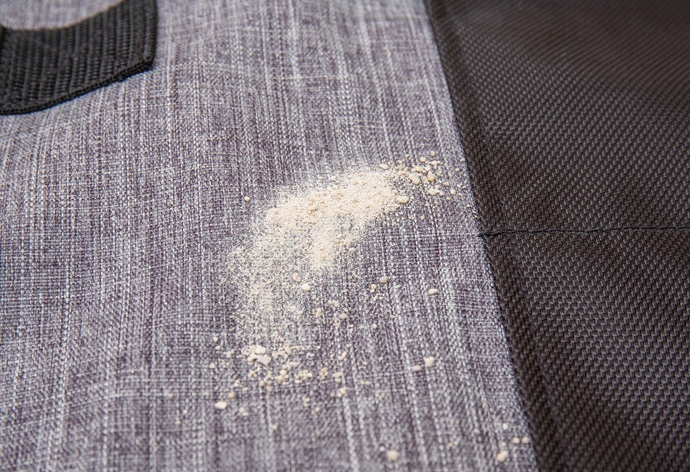 Since the mother bag is used very frequently, if the bag body is designed to be dust-proof or the material itself is not easy to adhere to dirt, even if it is contaminated with a little dust, just tap the surface to quickly restore cleanliness. Especially in parks or lawns, where the bags are often placed on the ground, the additional functions in this area are also very welcome.
Choose a style that is affordable and easy to use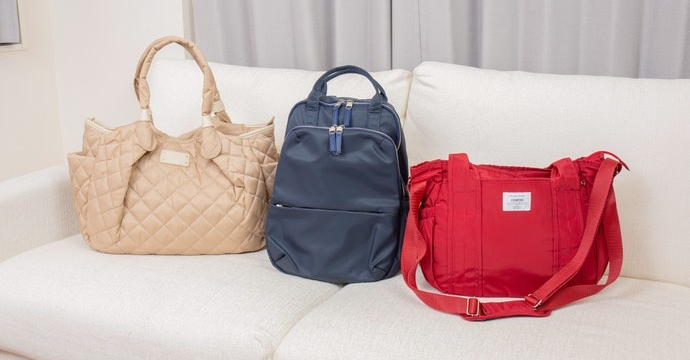 As the baby grows, the contents of the mother's bag will gradually change, so it is difficult to maintain the same mother's bag repeatedly. It's a pity that I can only buy my favorite mother's bag but it can only be sealed in the closet. Therefore, you can consider the frequency of use and budget when purchasing, and choose a style that does not feel wasted even if you only use it for a period of time.
In addition, you can also use different mother bags according to the occasions when you go out and what you wear. When you go out on a date, choose a style that looks more fashionable. In this way, you don't have to worry about a lot of bags but never come in handy.
Measured 18 Must-Buy Popular Mom Bags in Japan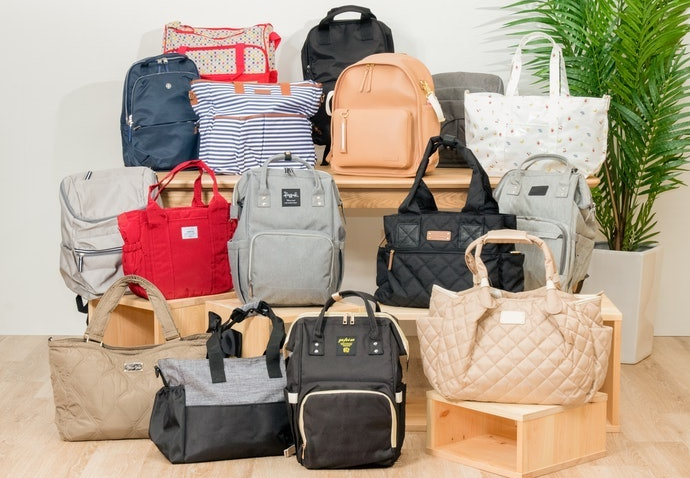 After understanding the buying skills of the mother bag, the next step is to carry out the out-of-the-box actual test. We have collected a variety of popular products from major shopping platforms and made detailed score comparisons for each. The following is a list of actual unpacked products, and this order is irrelevant to ranking.
1. Litta GlittaPIXIE B'BA G mom bag
2. KLOKOL mother bag
3. Mommore mother bag
4. OUTDOORMASTER mother bag
5. OldShark mother bag
6. Shoppers Smart Children Hub Mother Bag
7. coaroo 5Way mother bag
8. felice 2Way mother bag
9. kachabros mother bag
10. URBAN RESEARCH Mother Backpack
11. gelato pique mother bag
12. SKIP HOP mother bag
13. Amato 3Way mother bag
14. THEATHEA mother bag
15. D'colle Royal 2Way mother bag
16. Exprenade 2Way mother bag
17. Bliss Fellows 2Way mother bag 4- piece set
18. Riverland mother bag
This time, the following two items will be tested out of the box, and 0 is the lowest score and 5 is the highest score as the scoring criteria.
① smoothly degrees
② shoulder the burden of
①Smoothness
First of all, we must test the most important "smoothness" of the bag. The items in the above photos are supposed to be needed by infants and young children about 5 months old. Put them in various products, confirm the storage capacity of the bag and the convenience of access, and score based on the results.
[Measured results] The bag that can stand on its own is convenient for accessing items. However, the appearance and storage capacity are not necessarily proportional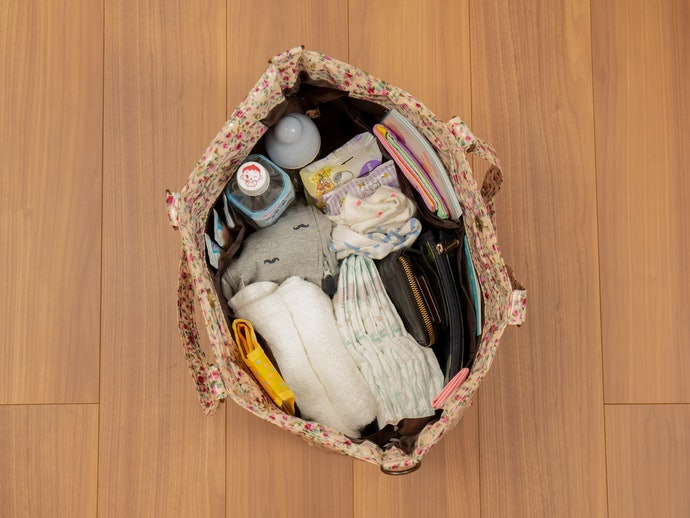 A mother bag that can stand on its own without supporting it with hands is the easiest way to take out the contents. What they have in common is proper tailoring, the bag opening will not close when the contents are taken out, and it can be used while holding a child. It's just that the memory-type opening will close by itself without pressing it with your hand, and it's difficult to take out clothing and other fabric items from the inside.
Although most of them are large-capacity mother bags, there are also models that are difficult to store the luggage completely, or look large in size, but there are also models that can't hold many things. Please refer to the description of each product for the size. In addition, the style with too many inner pockets will disperse the storage capacity of the main compartment, causing the usage method to become a bit upside-down. If the interior design of the bag is like the bag in the photo, the items are fixed by elastic bands, not only the content is more stable, but also the main storage space will not be affected.
②Shoulder burden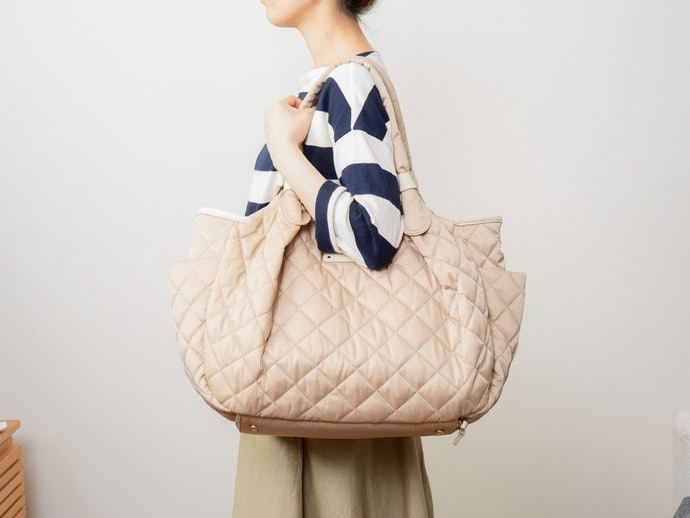 The next step is to measure the burden of the product on the shoulders. Since mothers' bags are often carried on their shoulders, how much burden can be reduced by the design of the bag itself is very important. This project will directly experience the feeling of the back on the shoulder when the bag is full of items in the previous measured project. The score will be based on the following two points.
· Feel the overall weight
· Whether the grip can be hung on the shoulder stably
[Measured results] The styles with cushioning function are highly evaluated, and the measured somatosensory differences are quite large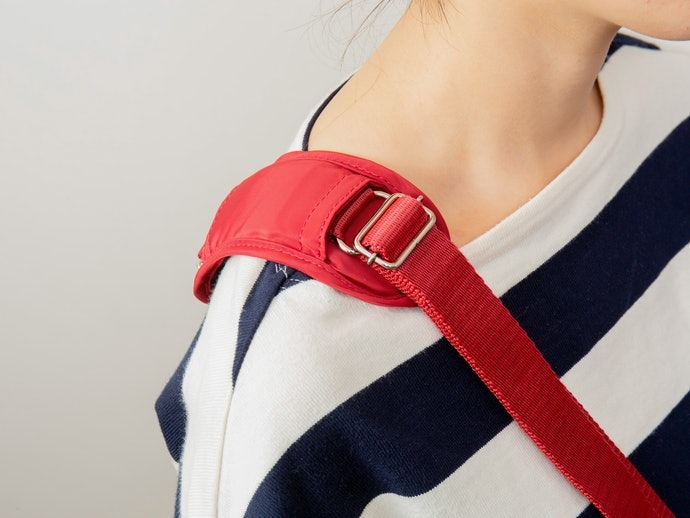 According to the lack of cushioning of the strap, the overall weight will be very different. Mother bags with cushioning properties are highly rated; on the other hand, the styles that carry the overall weight to the shoulders are generally low.
In addition, there are also models with protective pads in order to prevent the adjustment metal of the belt from directly touching the body. According to users of different body types, the metal parts are likely to touch the shoulder and cheek bones or clavicle. If the product has the above design, please carry it. Will be more comfortable and pleasant. Among the products tested this time, the " coaroo 5WAY mother bag" shows the intentions of the product in this regard.
[Must-Buy in Japan Actual Test] Recommended Top Ten Mom's Bag Popularity Ranking
Next, we will summarize the results of this unboxing measurement, and introduce you to 10 popular mother bags with outstanding performance . Although some brands are hard to find in Taiwan, they can also be easily purchased through the Daigou platform. Come and see which products are worth buying.
PR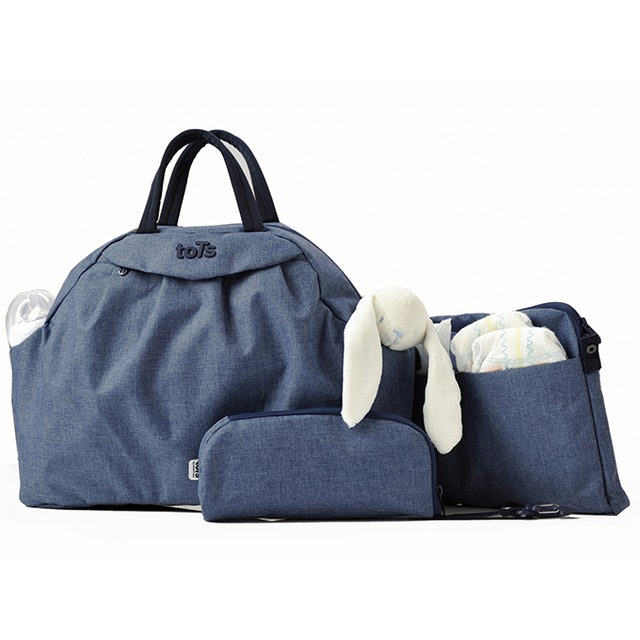 British smartrike-toTs Chic lightweight mom bag
Lightweight and large capacity! "British smartrike-toTs Chic Lightweight Mother Bag" can be freely adjusted in three ways!
In addition to basic functions such as light weight and convenience, the mother bag is also more and more fashionable in appearance. Even if the child grows up in the future, it can also be used as a general storage bag for a longer period of use.
The "British smartrike-toTs Chic lightweight mother bag" that combines fashion and practicality has four colors to choose from. It uses a blended fabric with a waterproof coating to enhance the texture with a simple and low-key non-printed style.
In addition to the large capacity necessary for a mother's bag, it is also equipped with functional accessories such as a thermos bag, a diaper pad, and multiple divider bags, so you no longer have to go out in a hurry. With a movable strap, it makes the way of use more flexible and can respond to various situations and occasions. In addition, a trolley hook strap is attached to buckle the bag directly on the trolley, making it easier for mothers.
Down the kill offer! "British smartrike-toTs Chic lightweight mother bag" understands mother's heart best!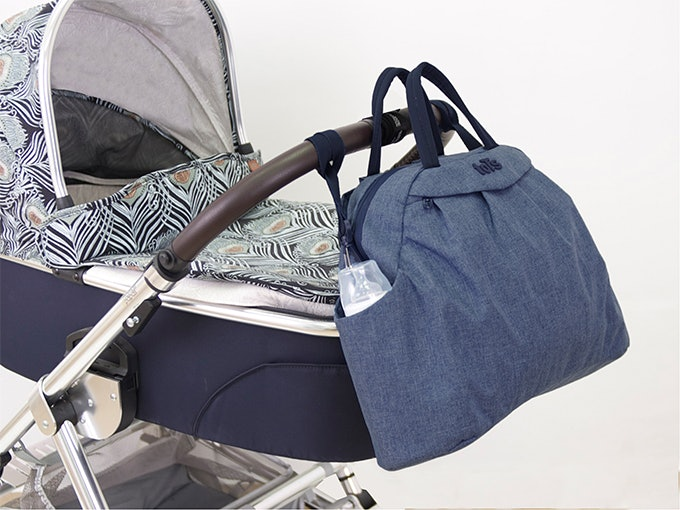 "British smartrike-toTs Chic Lightweight Mother Bag" will save you the most! Buy on the official website and enjoy an immediate cash discount. There are also a number of premium purchase gifts. There is also a chance to get an exclusive baby room waiting package. For details, please see the link below.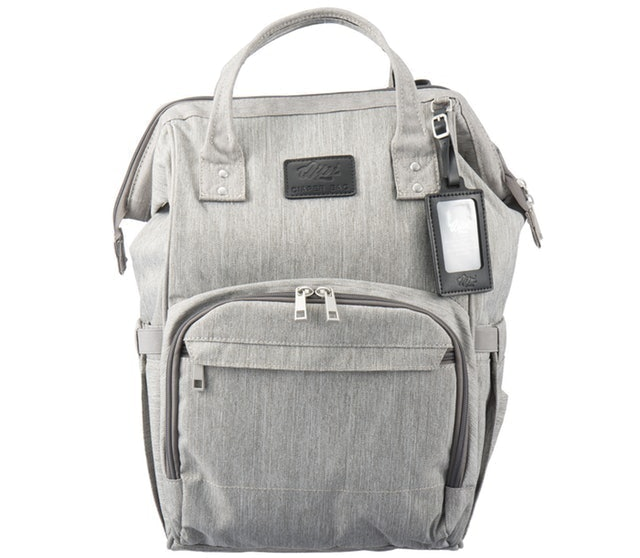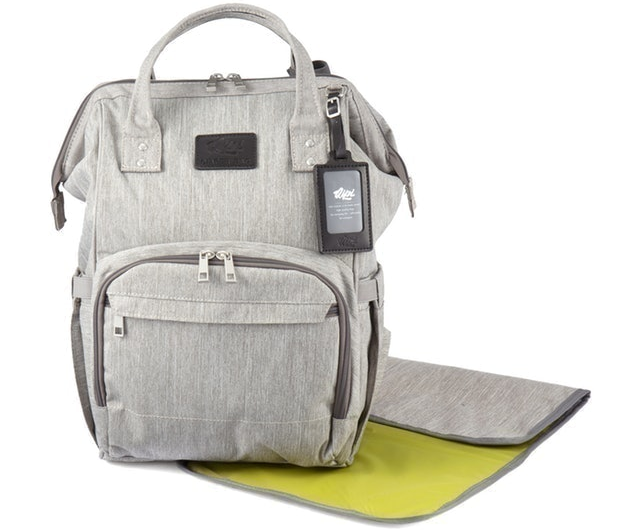 Mommore
mother bag
Additional cushioning design on the back reduces the burden on the body
People with neatly arranged habitual items should be interested in Mommore's mother bag. The main opening of the bag adopts a double zipper design, which is easy to open from which side. The inside contains a baby bottle storage bag, a replacement clothing storage compartment, etc., and more importantly, it is made of waterproof material, so there is no need to worry about water knocked over or wet clothing will penetrate the outside of the bag.
The product comes with a foldable diaper pad, so you can't find a parent-child toilet when you go out, and you can also use the stable tabletop to change your baby's diaper. The measured smoothness results are quite good, but the multi-compartment design actually compresses the main storage space, and it will inevitably feel inadequate for infants who carry a lot of items.
| | |
| --- | --- |
| Types of | Back |
| Accessories | Diaper pad |
| weight | 600g |
| Material | - |
| size | 36.5╳31╳15cm |
| Water repellent processing | 〇 |
| Dustproof processing | - |
| Handy | 3.5 |
| Shoulder burden | 2.8 |
| Overview | 3.2 |
Coaroo 5way mom bag
Waterproof and wear-resistant, you can carry it as you want
The bag can achieve 5Way design, enough to show the manufacturer's intentions. In addition to carrying, shoulder-carrying, and cross-carrying, it can also be transformed into a back by using the strap, so that mothers can decide how to use it according to the amount of things they carry and where to go out. The overall shape is simple and generous, with a slightly casual style that is easy to match with all kinds of wear. It is also very practical as a two-day and one-night bag with multiple storage functions.
However, because the cloth body is slightly soft, it is slightly difficult to find items with one hand when the bag is opened, if it is not very full. The five storage bags inside are of moderate size and easy to access. If you are good at storage, it will be a very good choice.
| | |
| --- | --- |
| Types of | Tot, shoulder back |
| Accessories | - |
| weight | 700g |
| Material | 100% polyester fiber |
| size | 34╳36╳16cm |
| Water repellent processing | ○ |
| Dustproof processing | - |
| Handy | 3.5 |
| Shoulder burden | 3.2 |
| Overview | 3.4 |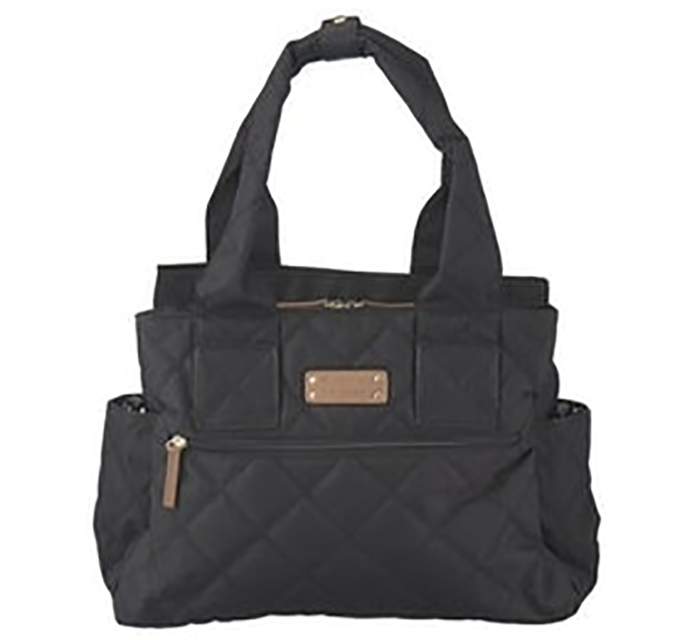 E
xprenade 2Way mother bag
Both appearance and practicality, can be used in most occasions
Recently, the appearance of mother bags has become more and more fashionable, so that mothers who value dressing can also take care of the matching of clothes at the same time. Exprenade especially uses the most classic checkered diamond pattern nowadays, with a rich interior and three-dimensional appearance to add to the charm of the mother bag. Although the space of the main compartment is not large, there are two external pockets, and the storage capacity is also very good.
The biggest advantage of the bag as a whole is that it has a stable structure and is very particular about turning. It is a durable bag that can be used for a long time. However, the weight is relatively not light. It may be a burden for thinner women. It is easy to feel shoulder pain after carrying them all day long. It is recommended to drive children out of the car. When getting off the car, they will use the baby carriage to share the bag. Occasion of bag weight.
| | |
| --- | --- |
| Types of | Toth |
| Accessories | Deodorant bag, cross-body strap |
| weight | 721g |
| Material | Polyester |
| size | 43╳53╳17cm |
| Water repellent processing | ○ |
| Dustproof processing | - |
| Handy | 3.2 |
| Shoulder burden | 3.7 |
| Overview | 3.5 |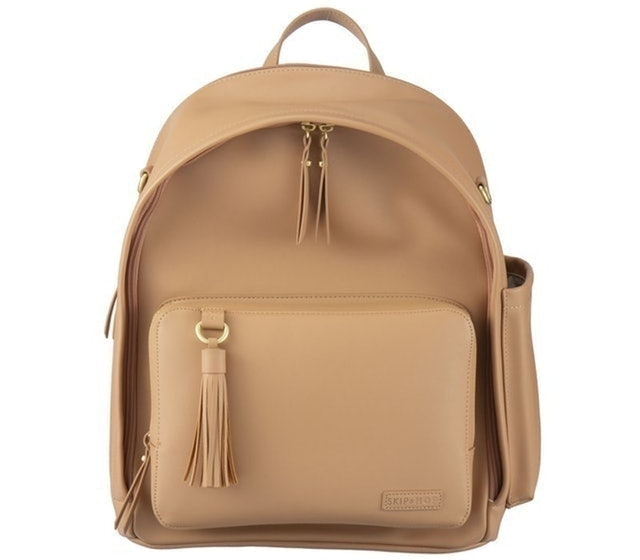 SKIP HOP mother bag
and fashion seamless mother bag
SKIP HOP is a well-known maternity and child brand from the United States. Its mother bags have a variety of styles. The back-shaped mother bag tested this time out of the box has an ingenious design in every aspect. In addition to the fashion and beauty of appearance and color, for mothers who push the doll cart out, specially designed buckle rope that can hang the bag on both sides of the handle; and there is also a cushioning design on the strap, regardless of whether it is used Either way to carry it can greatly reduce the burden of taking a mother's bag to go out.
Although the overall appearance is not easy to deform, the bag can stand on its own stably, but also because of the hard material, the smoothness of taking things is mediocre. If you value appearance and carrying comfort, this one is still quite attractive.
| | |
| --- | --- |
| Types of | Back |
| Accessories | Diaper pad, baby stroller sling |
| weight | - |
| Material | Polyurethane |
| size | 18.1╳14.5╳6.5cm |
| Water repellent processing | - |
| Dustproof processing | - |
| Handy | 3.2 |
| Shoulder burden | 4.0 |
| Overview | 3.6 |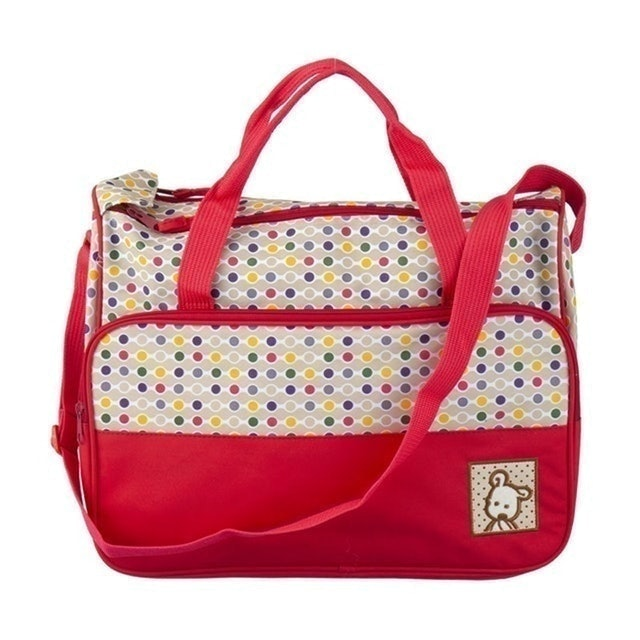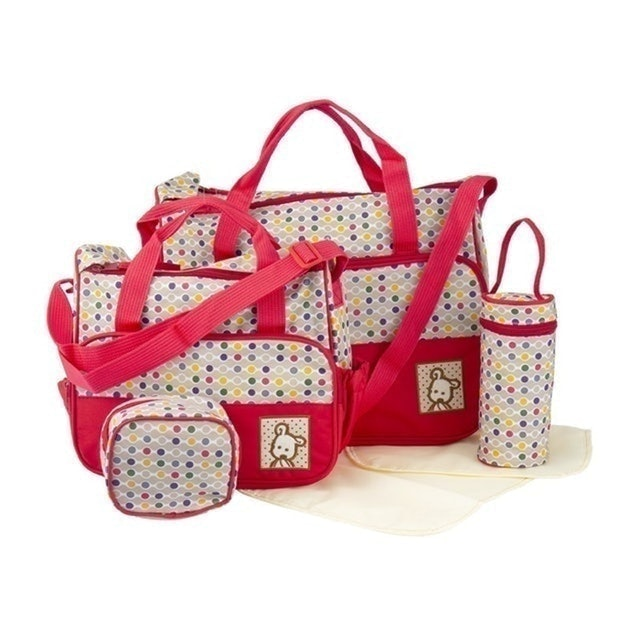 Bliss Fellows 2Way mother bag 4-piece set
Affordable styles, the first choice for the convenience of baby growth
If you want to buy a mother bag within a limited budget, this 4- piece dual-use mother bag is not to be missed. It consists of four parts, namely the main large bag, the smaller dual-use bag, the water bottle bag, and the small cosmetic bag. Its advantage is that it can be used separately, and the water bottle bag and small cosmetic bag can also be used with other bags, which can be said to be very cost-effective.
The appearance does not look big, but the storage capacity is unexpectedly amazing. It can put all the storage items under actual measurement in it. Only after the storage is completed, it is difficult to put the water bottle bag and cosmetic bag in it. The grip is comfortable to pick up, but the strap feels thin and does not have a texture. Although the overall measured performance is still above the standard, it is a shape that children will not want to continue to use when they grow up. It is a pity A bit.
| | |
| --- | --- |
| Types of | Tot, shoulder back |
| Accessories | Water bottle bag, small tote bag, small shoulder bag |
| weight | 430g |
| Material | - |
| size | 43╳35╳6cm |
| Water repellent processing | - |
| Dustproof processing | - |
| Handy | 3.9 |
| Shoulder burden | 3.5 |
| Overview | 3.7 |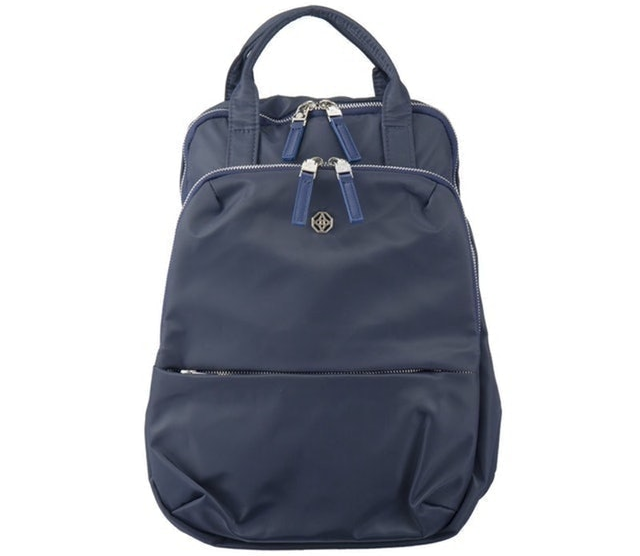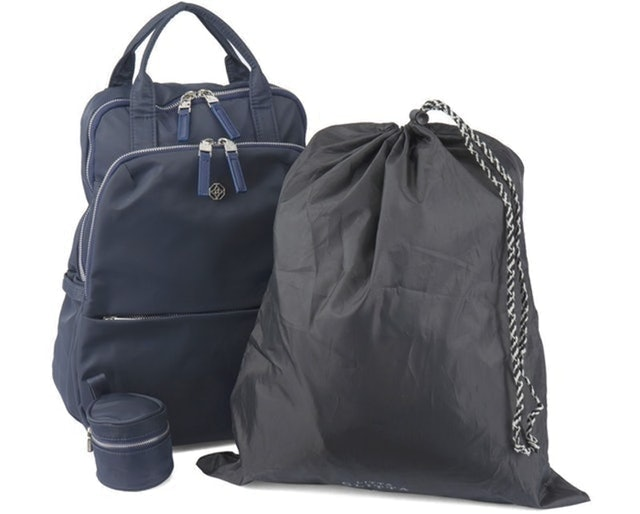 Litta Glitta PIXIE B'BAG Mother Bag
Get the highest evaluation for smoothness, making people more willing to carry out
This mother bag by Litta Glitta is also recommended for women who usually carry a lot of belongings. It is divided into two main compartments and both adopt a two-way zipper design, making it easy to access items. In addition, the front compartment has a depth, and all items that are thick and often taken, such as umbrellas, water bottles, wet tissues, etc., can be put in it, which is full of convenience.
The inner layer of the main bag can also be fixed with rubber ropes, which is easy to handle without making the bag appear messy. It is no wonder that the smoothness of the bag has received such a high score. The back strap is equipped with a cushioning design, and it is not easy to feel shoulder fatigue when carrying it for a long time. It can be said to be perfect for parents who often have to take their children to ride out or return home.
| | |
| --- | --- |
| Types of | Back |
| Accessories | Small cosmetic bag, carry bag |
| weight | 626g |
| Material | Polyester, nylon |
| size | 32╳40╳18cm |
| Water repellent processing | ○(Inside) |
| Dustproof processing | - |
| Handy | 4.6 |
| Shoulder burden | 3.0 |
| Overview | 3.8 |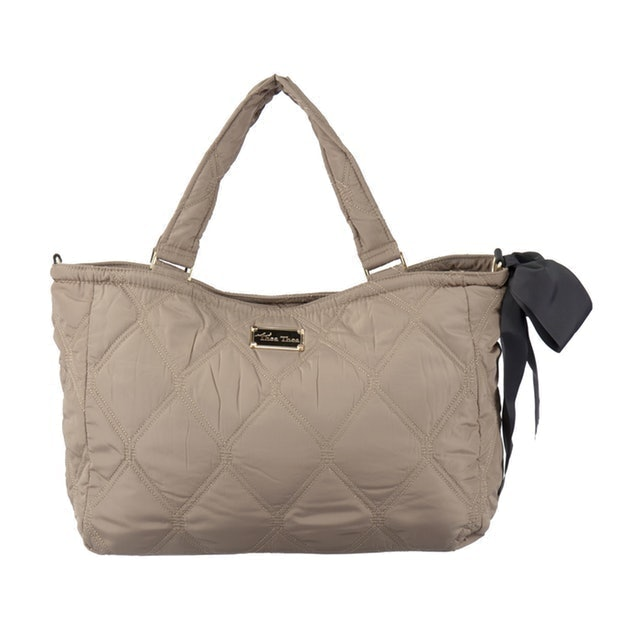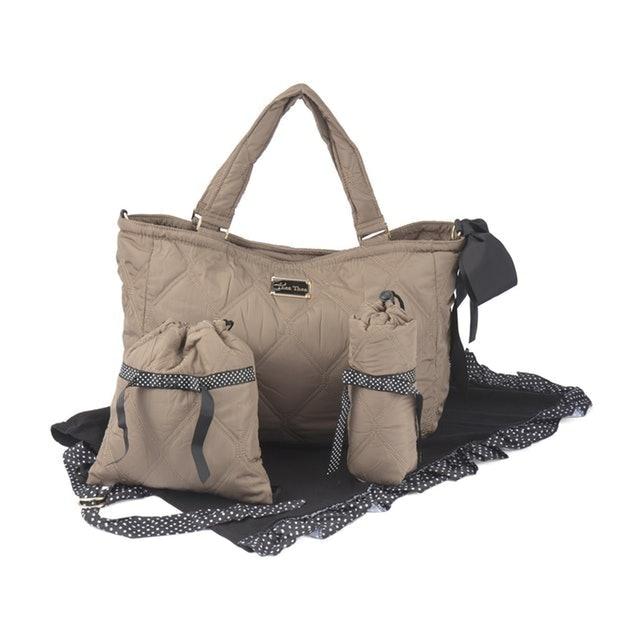 THEATHEA mother bag
Lightweight and good back, storage capacity should not be underestimated
The nylon material is light and light, and it is a very friendly model for mothers who want to reduce the burden of their bags. There are 5 large pockets inside, which can arrange the items neatly; although the main body of the bag is made of soft fabric, it can be maintained in the open state smoothly under the support of the items. If you encounter changing diapers or clothes for your baby For occasions, access is convenient and neat.
The shoulders of the bag are wide and thick, so it is unlikely to slip off the shoulders, and it is not easy to directly feel the weight of the luggage, making it easier for people to carry it out. In addition, its sides slightly ornate bow design, overall appearance considerably, also rolled up the entire storage when not in use, after all, when traveling abroad also shopping a good helper.
| | |
| --- | --- |
| Types of | Tot, shoulder back |
| Accessories | Storage bag |
| weight | 500g |
| Material | nylon |
| size | 48╳30╳16cm |
| Water repellent processing | 〇 |
| Dustproof processing | - |
| Handy | 3.5 |
| Shoulder burden | 4.3 |
| Overview | 3.9 |
3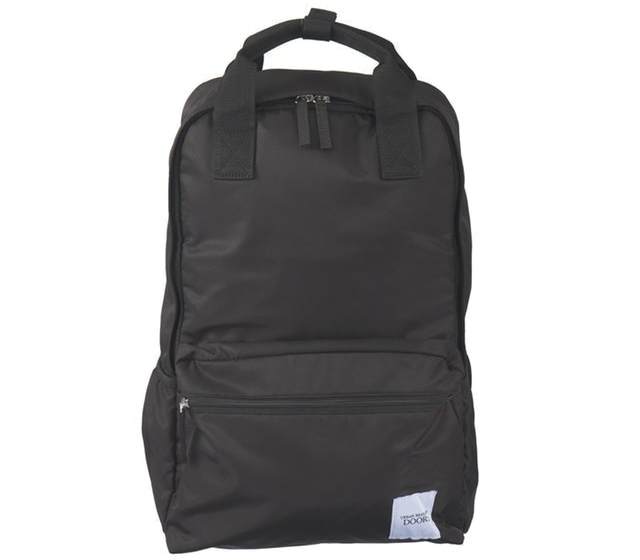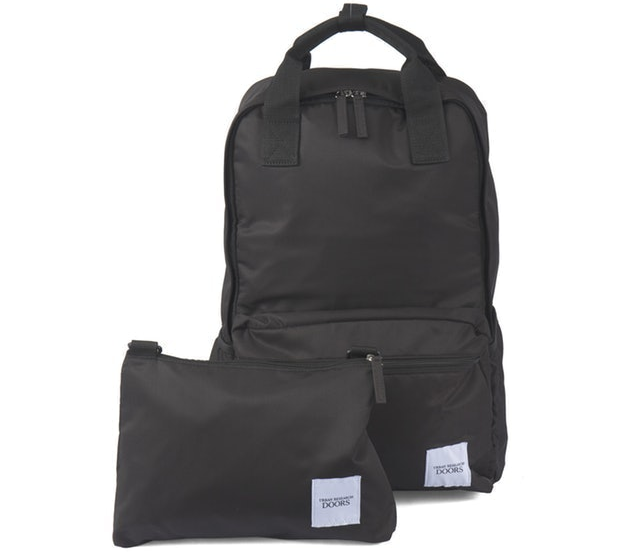 URBAN RESEARCH Mother Backpack
Simple and generous backpack design, light weight and no burden
URBAN RESEARCH, which is well-known for its clothing, also launched mother bags, allowing parents who must carry baby supplies without sacrificing the fashion sense of bags to find the best choice of both worlds. Its exterior design is very simple, it looks like a normal backpack, it is easy to match with clothes and it is not easy to be dirty. Although there is only one main storage bag, it is handy for those who are not good at careful classification.
There is a breastfeeding cold bag inside the product. When you are out for a long time, you can bring a sufficient amount of bagged breastmilk to go out together. In this way, you don't have to worry about starving your baby. In addition to the lightness of the main body of the bag, the cushioning design of the strap is slightly thicker, it is soft to carry and does not burden the shoulders, and the adjustable range is very large, so you can buy it with peace of mind for any body type.
| | |
| --- | --- |
| Types of | Back |
| Accessories | Carry pouch |
| weight | 400g |
| Material | - |
| size | 40╳28╳15cm |
| Water repellent processing | 〇 |
| Dustproof processing | - |
| Handy | 3.5 |
| Shoulder burden | 4.5 |
| Overview | 4.0 |
2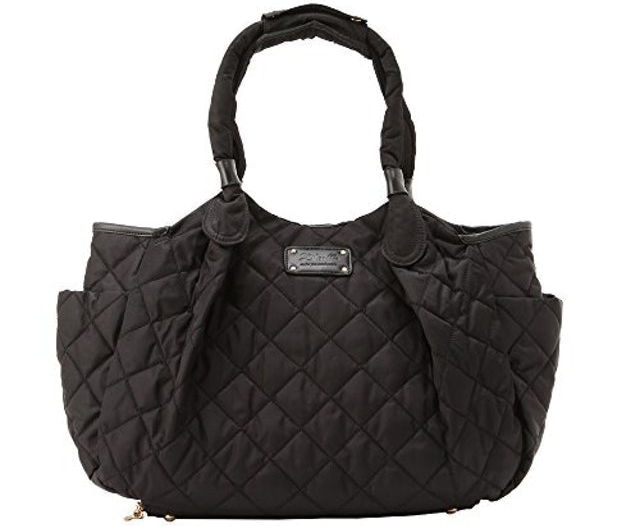 D'colle
Royal 2Way mother bag
Ingenious design combined with the diaper pad, a good helper for infancy
The first two months of the baby's birth can be said to be the most frequent period of diaper changing. At this stage, taking the baby out of the house but worrying about finding the toilet is not easy. At this time, this mother bag combined with a diaper pad comes in handy. As long as you open the zipper at the bottom of the bag to fully unfold the diaper pad, you can change the baby's diaper directly on a stable desktop or in the back seat of a car. Isn't it very convenient?
The 4 pockets in the main compartment of the bag have amazing storage capacity, and easy access is easy; with the advantage of the bag's soft fabric, you are not afraid of it even if you pack more. If you are accustomed to carrying your bag or prefer to hang your bag on the handle of the cart, you will definitely love it.
| | |
| --- | --- |
| Types of | Toth |
| Accessories | Water bottle bag, small cosmetic bag, diaper pad |
| weight | 721g |
| Material | Nylon, polyester, synthetic leather |
| size | 48╳33╳19cm |
| Water repellent processing | - |
| Dustproof processing | - |
| Handy | 4.2 |
| Shoulder burden | 4.2 |
| Overview | 4.2 |
1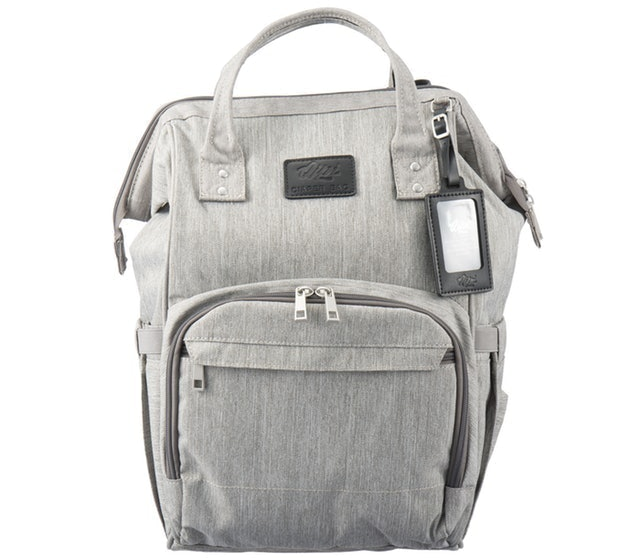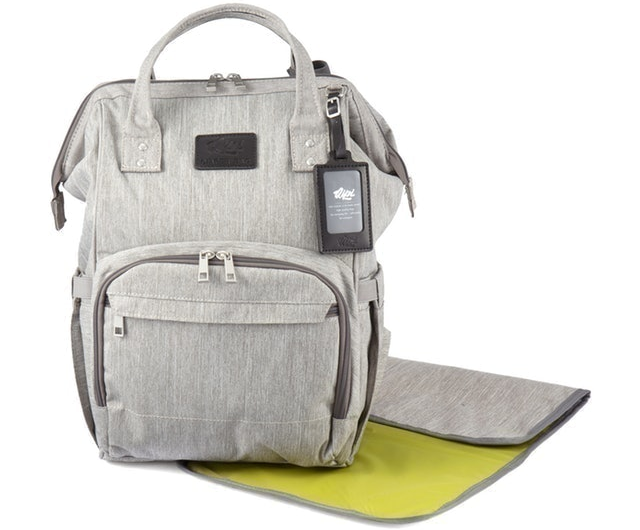 OUTDOORMASTER mother bag
The overlord of the mother bag world, the measured popularity king
Regardless of the appearance, storage function, and performance of the measured items, this model is of high standard, and it has become the focus of discussion for novice parents as soon as it is launched. The charm is that the exterior does not look bulky, but the storage function inside is far beyond imagination. After all the measured items are put in, it only takes up one-third of its space. It can even carry up to 3 bottles at a time to let the baby go out. You can get instant gratification when you are hungry.
The bag opening contains a metal frame to keep it open stably, making it easier to access items. The leather strap attached to the outside can be filled with simple contact information, so that it can be quickly retrieved in case of mistake or loss. The thick back strap is also a major reason for the good reputation. It is not bulky and easy to adjust the length. You can buy such a high-quality bag at an affordable price. It is worth recommending here.
| | |
| --- | --- |
| Types of | Back |
| Accessories | Diaper pad |
| weight | About 1060g |
| Material | 600D polyester |
| size | 40╳27╳21cm |
| Water repellent processing | 〇 |
| Dustproof processing | - |
| Handy | 4.4 |
| Shoulder burden | 4.0 |
| Overview | 4.2 |
Other baby products can also be stored together
There are so many kinds of necessary items to take the baby out, even if the mother's bag has multiple layers of storage, sometimes it will be messy. If you can store various baby supplies in different categories, they will be easier to find when needed. Parents in need are welcome to refer to the following articles simultaneously to make parenting life more convenient.
to sum up
After reading this article, I wonder if parents have more ideas about how to choose a mother bag? The mother bag is a good partner for parenting life. It is inevitable that you will be confused by the gorgeous appearance when choosing. Just follow the precautions mentioned in the shopping points and refer to the measured content and ranking products out of the box. The shopping process will be more smoothly. Finally, I hope everyone can find an ideal mother bag and enjoy the convenience it brings.
Recommended by experts and experts
After knowing the top ten most popular measured rankings, let's finally take a look at the mom bags that experts and experts love to use!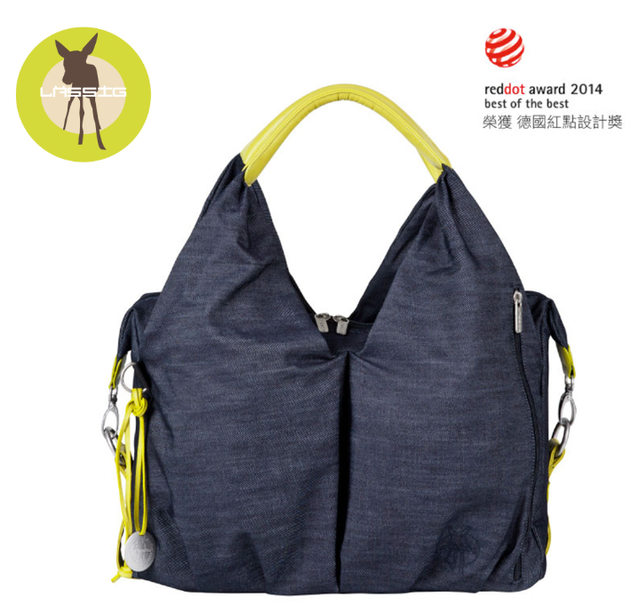 German Lassig Fashion Tannin Tote Mother Bag (tannin blue)
The German Red Dot Design Award allows mothers to be on the cutting edge of fashion
This LASSIG German fashionable and aesthetic functional mother bag is made of tannin cloth and mustard yellow leather handle. The inner and outer layers are waterproof, and it is both convenient and durable.
In addition to the bag body with enough interlayers, exclusive locations for storing water bottles, milk bottles, snacks and other items are also planned. In addition, it also comes with a waterproof diaper changing pad that can be used at any time, a sandwich insulation bag inside and a detachable compartment bag, which is convenient for mothers to cope with various situations. The small metal hook is exquisite and compact, so that this mother bag can be carried on the hand, carried on the shoulder, or directly hung on the baby stroller!
OLiK OK bag
A mother bag with a fashionable appearance and high functionality
After comparing many mother bags, this mother bag with both appearance and function won my heart. After using it for a long time, the four corners of the bottom are not worn out, and the functions of the mother bag are not lacking.
Whether it's a water bottle or a hidden zipper, the mezzanine is also sufficient. The double-layer model allows things to be placed in different categories. The middle zipper of the flip series can be opened to become a side backpack and a handbag, which is equivalent to having three kinds of bags at a time, which can be matched with each other. This kind of occasion and demand is quite practical.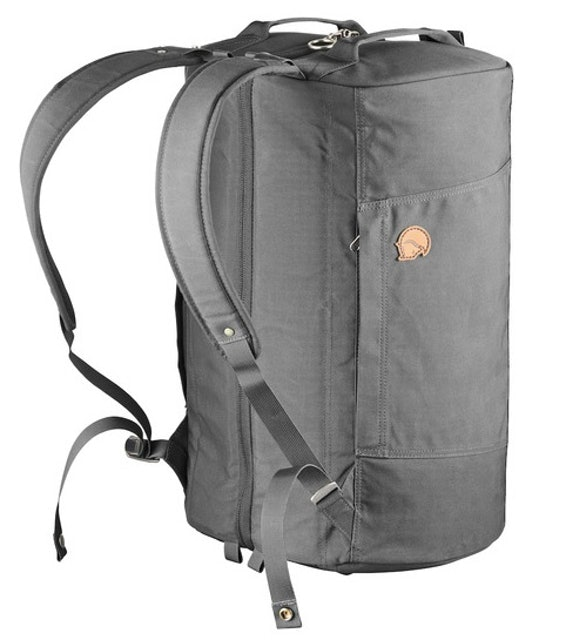 Splitpack Hiking Backpack G-1000
Folio design, storage of clothes is clear at a glance
As for the packing and sorting of luggage, from the very beginning, almost all the belongings were moved out. Later, they started to know how to make choices and carry the things needed accurately. It is very common for two people to bring two suitcases when traveling, but when traveling with children, it is impossible for two people to drag their luggage while looking after the children. After several times of experience, I found that the suitcase and the large backpack on the back of the shoulders are relatively labor-saving.
After searching and searching, I found this product. When the pull button is opened, it looks like a suitcase. The contents are clear at a glance. Then the backpack design allows us to free our hands to hold, hug or carry the child with a sling. Push and pull strollers are of course not. problem. This model is available in 35L and 55L sizes. The 35L model can be used for boarding. When travelling on budget airlines for a short period of time, there is no need to purchase additional towed luggage. You can choose different sizes of bags according to your personal preferences and needs.