laptop backpack for women
Leave a message or email to contact me, we will provide you with a quote and reply within 10 hours.
Men often use only one wallet when they go out, but in many cases laptop travel backpack is inconvenient to take and take because of the large number of things. At this time, a backpack is needed to solve laptop travel backpack. However, many people think that men's backpacks are either too low or too damn, but this backpack Designed completely according to men's aesthetics. Affordable price and simple structure are the reasons why I recommend laptop travel backpack.
Products Description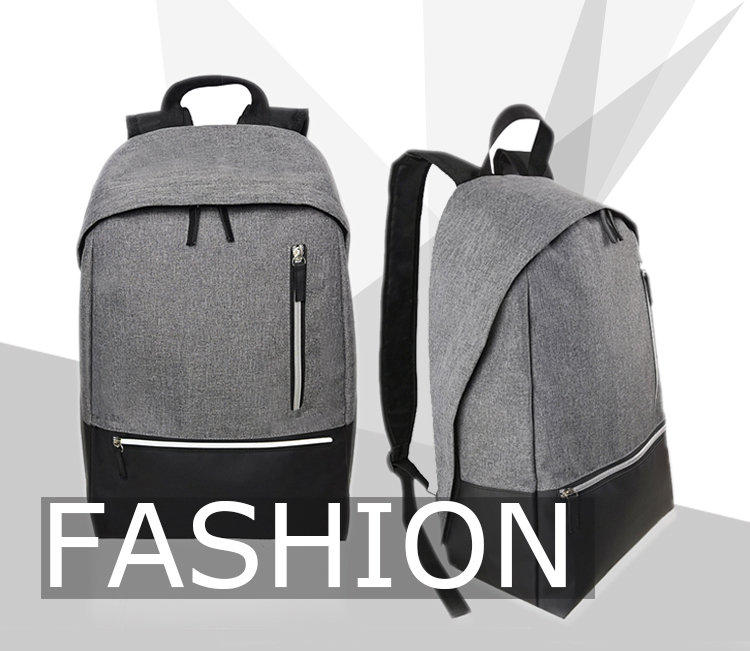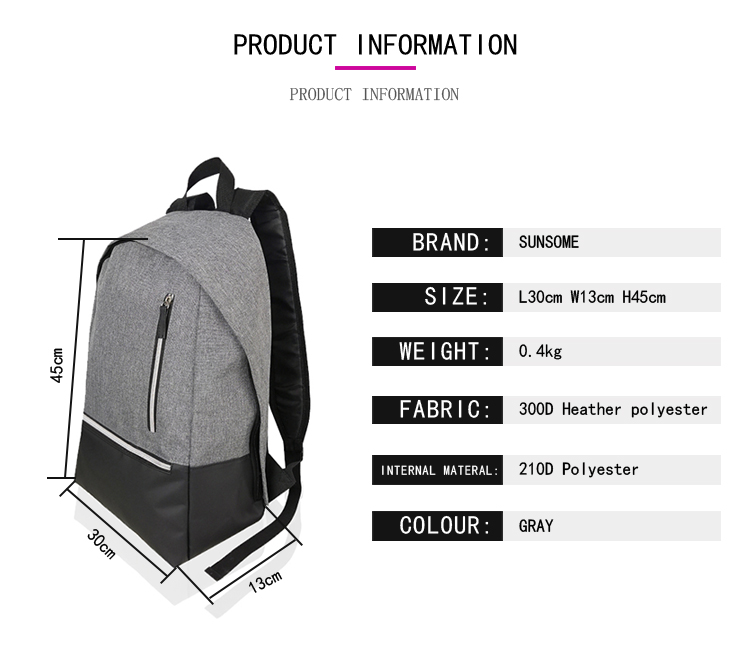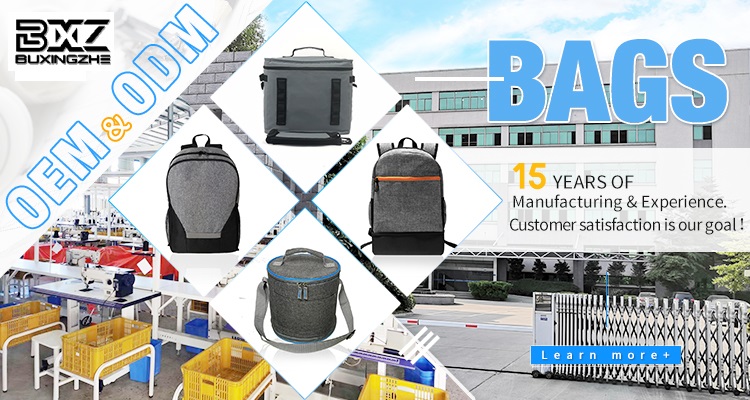 FAQ
1. Question: Where is your factory? Answer: Dongguan·Qiaotou Town·Jilian Community·No.187 Xinyi Road·Yisheng Industrial Park
2. Question: How big is your factory? Answer: The Dongguan workshop has 2 production lines, the whole factory has about 100 people, and the building area is 6000 square meters. There are 2 production lines in the Yongzhou workshop in Hunan, with about 80 employees and a construction area of 8,000 square meters. The number of integrated resources can reach more than 1,000.
3. Q: How long is your production and delivery cycle? What is the daily output? Answer: The production cycle of customized products is 35-45 working days Daily output of 1,000 pieces of simple products, 500 pieces of complex products per day (single factory capacity)
4. Q: Do you provide product proofing service? Answer: We support sample proofing, draft proofing, and drawing proofing services. The charges are reasonable, the timeliness is fast, and the pass rate is high.
5. Q: Which departments does your company have? My order is produced in your company. Is there someone responsible for executing the order? Answer: Our company has: production, business, purchasing, warehousing, cutting, packaging, logistics and other departments. Your product is produced in our company, and our company will send someone to follow the order to connect with the business and improve efficiency. 6. Q: What are your main customer channels? Answer: Our main customer base is cross-border traders, domestic and foreign retailers, wholesalers, e-commerce customers, etc.
Hot Tags: laptop backpack for women,China,manufacturers,suppliers,factory,wholesale,custom,bulk,quotation,design,for sale,price,sale